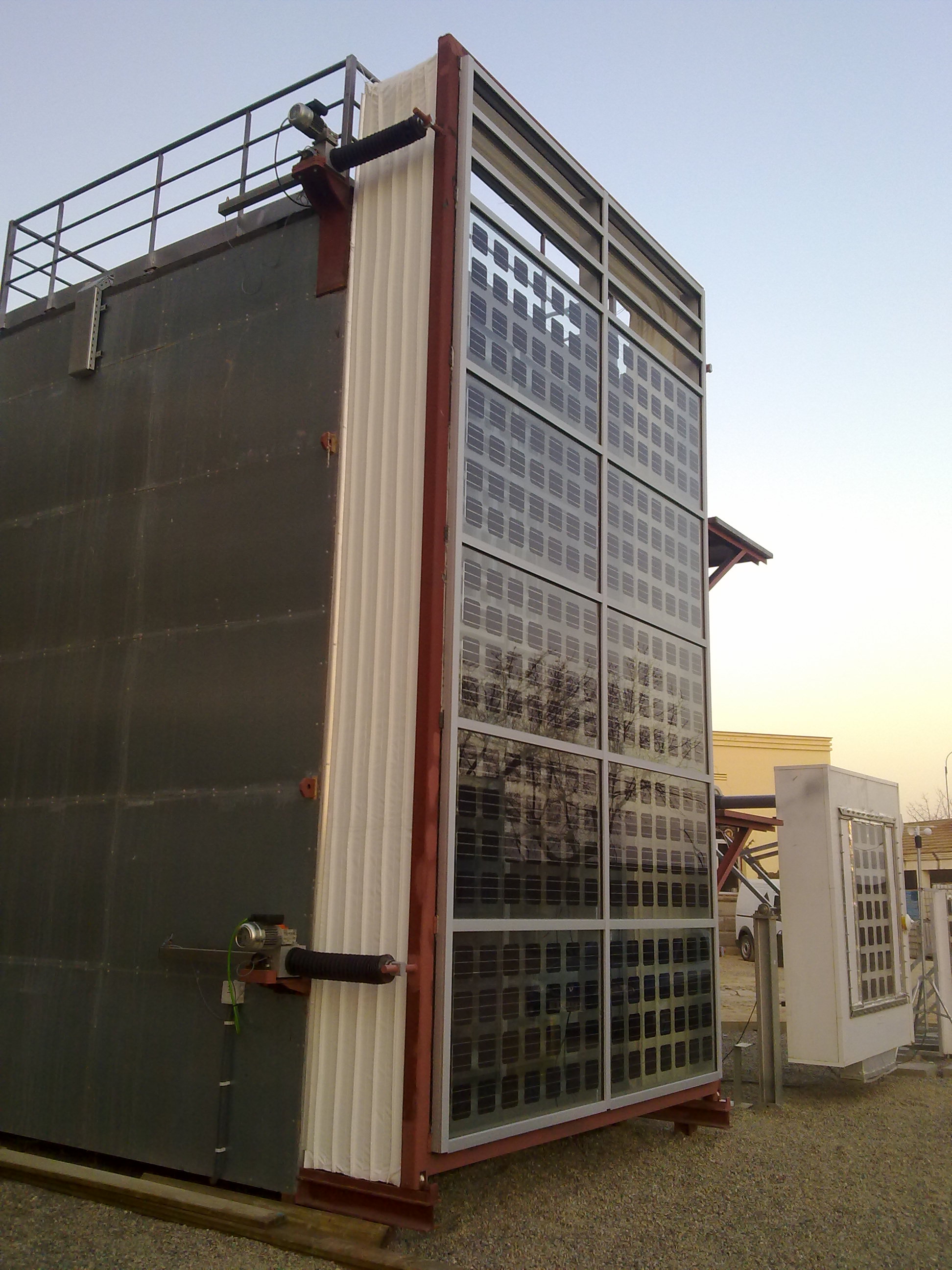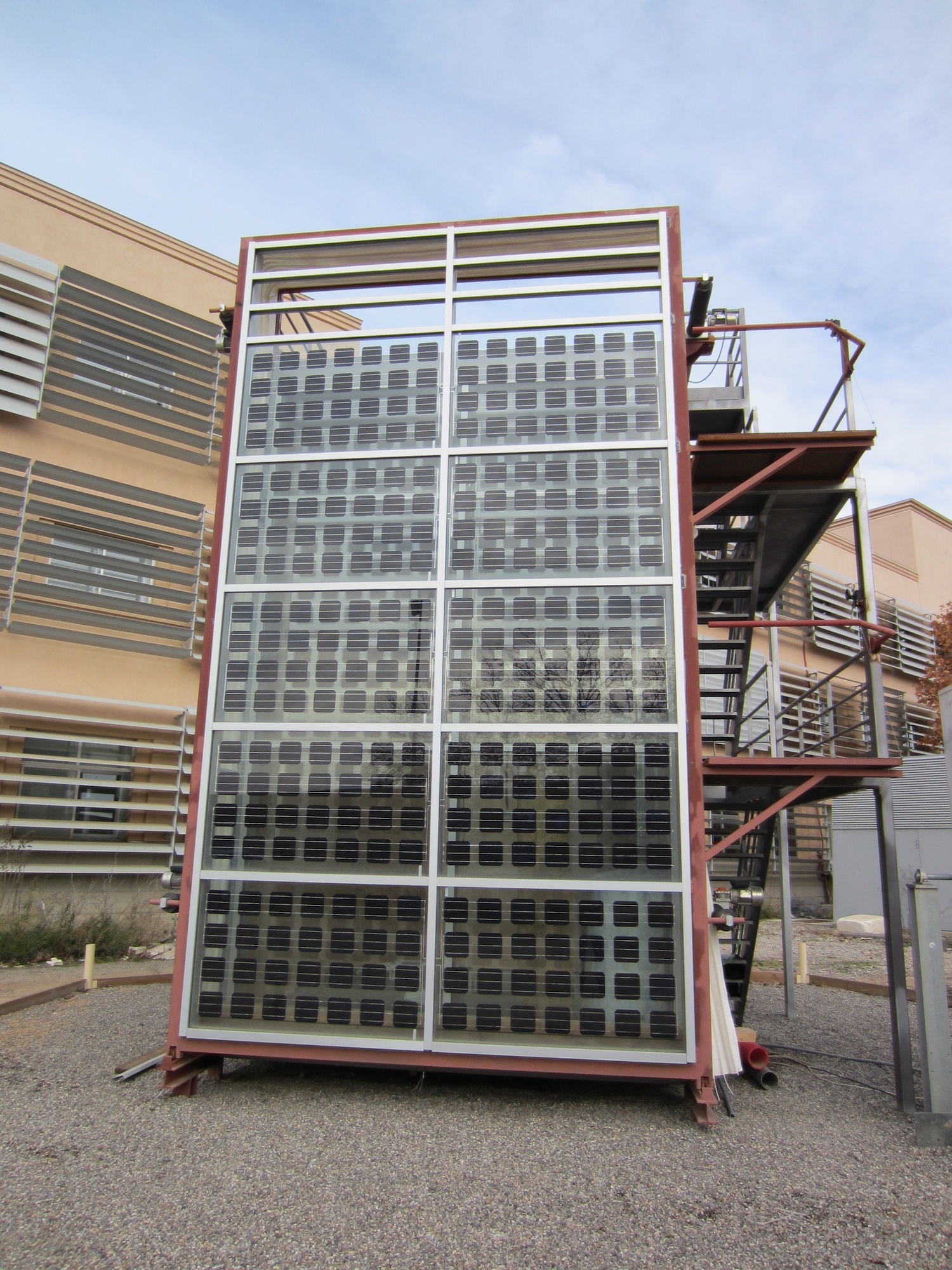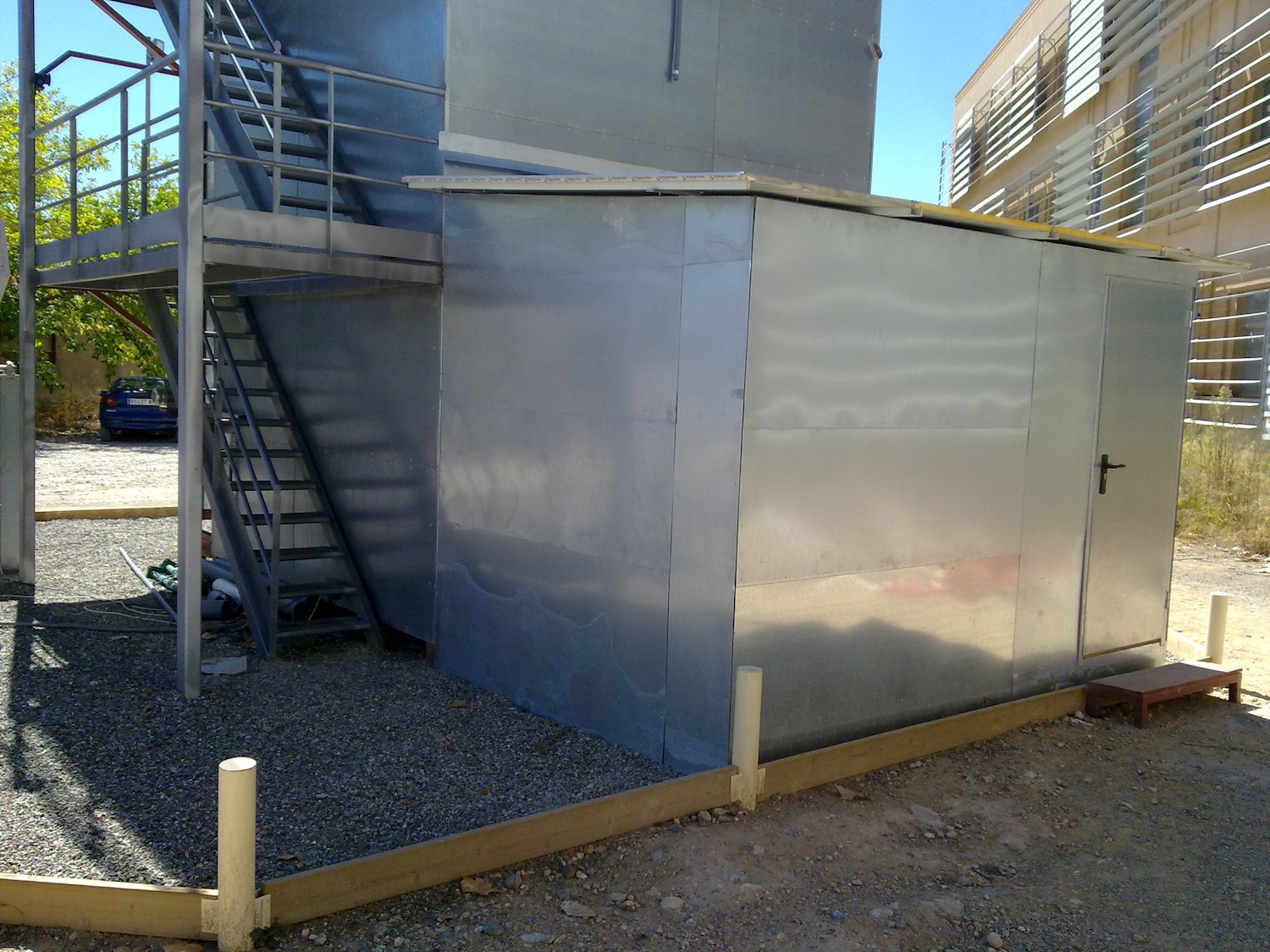 It is used for performing Ventilated Double Skin PV (VDSPV) façade testing in real scale and weather conditions.
Currently it is one of most attractive modalities of Building Integrated Photovoltaics (BIPV) solar technologies.
Technical features
This unit is provided by three basic elements:
Test Cell: It consists of a booth provided by a metallic structure with insolation (15 cm of rock wool) and internal finishes in wood, dimensioned in width of 3.5 m, height of 5.5 m and depth of 3.6 m. The outside façade finishes are in galvanized sheet with one of the faces opened, where is assembled the support structure for VDSPV façade. Its back side is also joined to another independent booth where are located all installation control panels and the entry to the Test Cell indoor.

Support structure for VDSPV façade: Is a metallic structure which is used to set up the Ventilated Double Skin PV (VDSPV) façade. It is composed by two skins, one inside in glass and the other outside in which are installed the PV modules. Within the skins exists an air channel with variable width.

Climatic control system and air capturing: The Test Cell roof is provided by a direct expansion heater pump for the indoor conditioning of the cell to a controlled temperature. It also exists a continuos pressure fan which injects extraction air from the support structure to heater pump or directly outside.