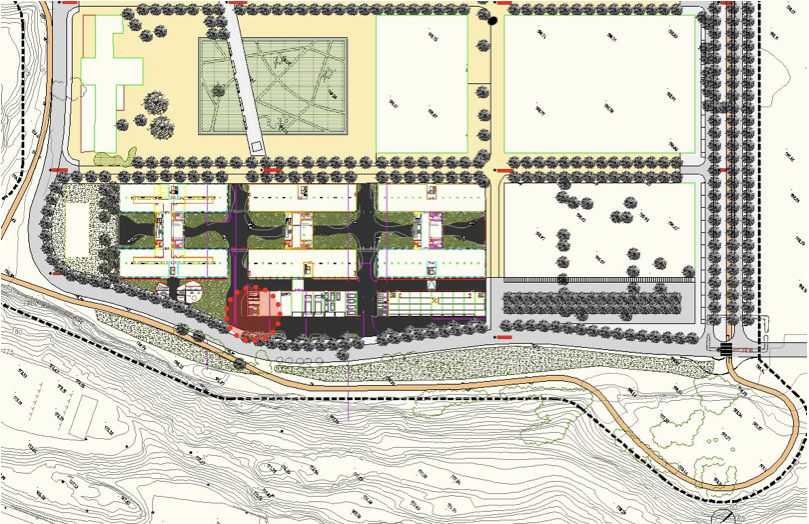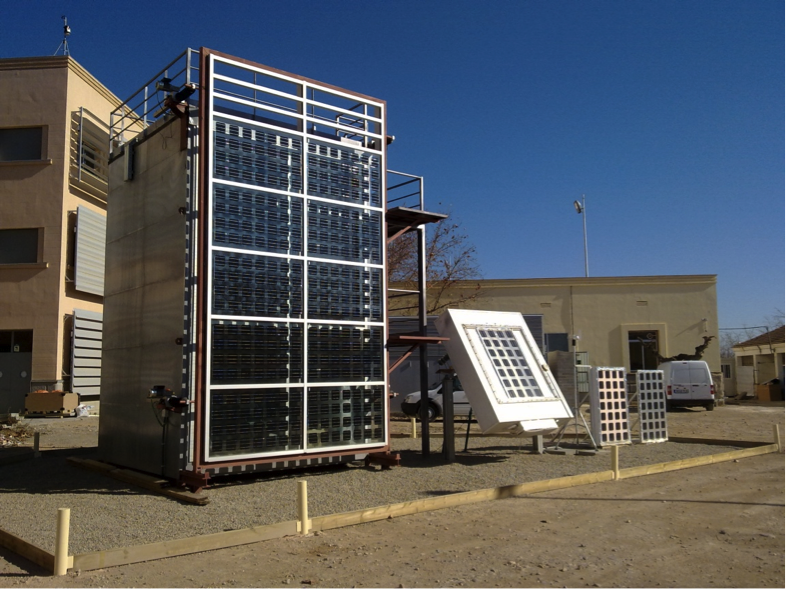 Latitude:  41° 36' 16.97" N
Length:  0° 36' 26.37 E
Is the experimental facility for testing of Ventilated Double Skin PV (VDSPV) façades. It is located in the Parc Científic i Tecnològic Agroalimentari de Lleida - PCiTAL.
Units
It consists of two main units, see the right picture above, from left to right:
LOT (Lleida Outdoor Test): Is an isolated booth provided by a type of VDSPV façade structure and a climatic control system and air capturing, it is used for performing VDSPV façade testing in real scale and weather conditions.